Jerrycan 10L Christmas package green
Jerrycan 10L Christmas package Green
The prices for our Christmas packages are suitable for everyone's budget. All quantities are on request. Request your personal quote now, mail your request to [email protected] or call +31180750443 for an immediate answer. This year each colour has its own unique interpretation. For more information about the contents of the packages, scroll down. Do not forget to order on time and insure yourself with the coolest and most unique Christmas packages of the year!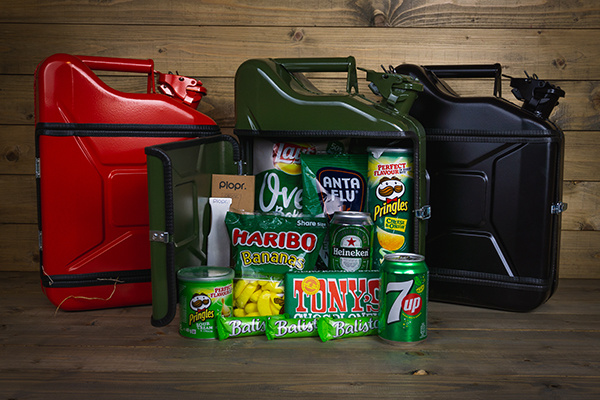 Contents 10L Christmas package green:
- Can of Heineken
- Can 7up
- Can Pringels Sour cream & onion
- Can Pringels Cheese & onion
- Bag of Haribo bananas
- A balisto bar three times
- Tablet Tony's chocolonely milk hazelnut
- Zak Anta flu eucalyptus menthol
- Zak Lays oven baked Mediterranean herbs


#Designedbyman

Follow us on our journey.